Hello,
My name is Ryan Mahlstadt, PGA, and I am honored to be named the Director of Golf at your beautiful course.  I am equally excited to meet everyone in this wonderful  Mid-Coast area. 
I am from Long Island, New York, but have called Colorado home for the past eleven years. In 2012, I graduated from the Professional Golf Management Program at the University of Colorado, in Colorado Springs.  I am excited to bring my experience, ideas, and energy to Wawenock Golf Club.
I have learned so much in my time at the Breckenridge Golf Club.  Now, I am eager to put my knowledge and experience to work, to make Wawenock even more special than its already outstanding reputation.
It will be a busy golf season with leagues, tournaments, scrambles, clinics, junior programs, and other events.  I could not be more excited to set up these programs and meet all of you!
Teaching is a big passion of mine, so whether you need a tip to improve your golf game, or just want to talk golf or other sports for that matter (big hockey fan), do not be shy to introduce yourself.   Spring is almost here, and once the snow melts, I am looking forward to kicking off a great season. 
I am not on this journey alone.  My wonderful girlfriend, Shyanne, and our furry 4-legged friends, Hogan, Milo, and Otis are my Maine bound team.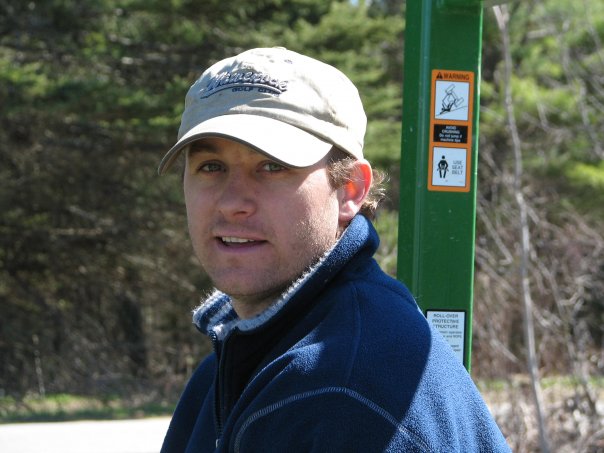 Greg Dalot, B.S
Course Superintendent
Hello,
I am Greg Dalot, Course Superintendent. I grew up in a small town called Wilton, in Maine, which sits between Farmington and Jay. As a kid I loved sports, anything to get outside and run around. I went to Mt. Blue High school where I played football all four years and ran track my senior year. I earned a B.S. in Sport Management at Thomas College in Waterville, Maine. Working in Boothbay Harbor the summer between my Junior and Senior year, I fell in love with the coast. Having grown up in Wilton, which is in the foothills of Maine, it was a 2-hour drive to the coast, so it was a treat to be able to see the ocean at any time. After College, I moved to Walpole and Ironically lived right here on Split Rock Road for several years. I started at Wawenock in 2004 and later married the love of my life, Meilinh in 2005. Since then I have continued my education in the turf industry. In 2006 I got my 3B pesticide Applicators license, and this past November I received my Master's Applicator license. In 2009 my wife and I purchased a home in Bremen where we still live today. Working at Wawenock these last 15 years have been great. I have met some of the most polite and interesting people. Wawenock is such a unique place for golf in its location and atmosphere around the course. I couldn't think of a better to place to work. As the saying goes "If you love what you do, you will never work a day in your life!"
-Greg Dalot
Hi fellow golfers!
I started golfing when I was very young with my father in Boothbay Harbor, Maine. Many great lessons and memories were made at The Boothbay Country Club back in the 70's. Once I went to college, started a family and a teaching career, my golf game went into a holding pattern until the very recent few years. Fortunately, my husband Doug is a PGA Pro, and makes sure I get out on the course for some fun. I have 6 grown children, and 5 grandchildren so far. Many of my children have the love of golf as well. Working here at Wawenock gives me time to meet wonderful people on the job, and on the course. I think Wawenock is one of the nicest non-profit golf courses in New England. Part of the job at Wawenock I enjoy includes: the yearly PGA show, seeing what is new in the golf world, educational seminars, but mostly, I enjoy talking with our members and our visitors. Letting them know how important they are to the club and doing my best to make sure they are having fun. This is always my goal. I am lucky to be here, and lucky to be coaching the PGA Junior League, and spoiled with the best view of the course from my office window! Please introduce yourself to me, if you haven't already. I want to get to know all our friends at Wawenock.
See you on the course!
Cassandra Van Wickler, B.S
Director of Administration
Thank You 2021 Business Partners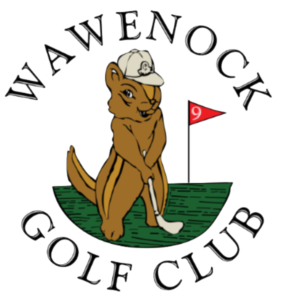 LOCATION
685 ME- 129
Walpole, ME 04573
Mailing Address
PO Box 766
Damariscotta, Maine 04543